Awareness Items & Links
For great t-shirts and hoodies:
Other useful items including mugs, bags, bumper stickers, posters, etc…
Everything
EDS Spoon Mug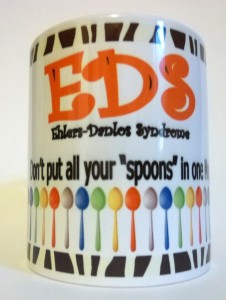 From Kingport Impressions
If you have or create an awareness items (for any illness) please send me a link or add it in the comment sections for all to see.
I do not receive any kickbacks or promotional items nor do I expect them.  I share these links only to help spread awareness so please share you items.