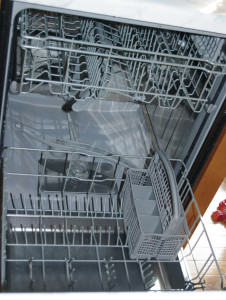 How many times have you looked at your dishwasher as a adversary rather than a kitchen aid?
Me?
EVERYDAY!
Today I hope to share a few of the shortcuts I have found to make using the dishwasher easier.
Loading/Unloading wrecks havoc on my shoulders and lower back while washing dishes by hand is comparable to torture so I have found a few tricks I to make it more bearable.
The first and fastest is removing the silverware basket for loading and unloading.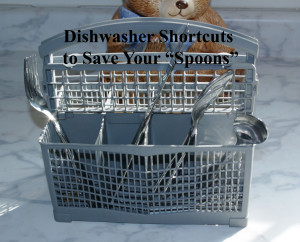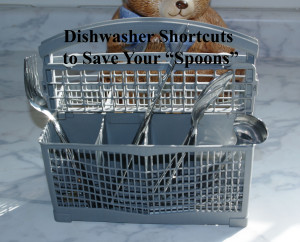 I don't know how many times I leave it in the bottom of the dishwasher and try to "drop" a spoon in it just to miss and end up standing on my head to retrieve it from the back of the dishwasher or floor around it.
Leave the heavy items for a spouse or child.
I will often unload the extra large skillets, glass bowls and plates onto the counter for someone more stable than me to put away.
This clears up the dishwasher for the never ending flood of dirty dishes and my family knows what to grab and put away.
Have extra dishes because you have children?
Even a three-year old can help load the dishwasher with supervision.
And the best part?
If you teach them young they will have no excuse for not doing it when they are older.
Keep the dishwasher drain clean by rinsing weekly.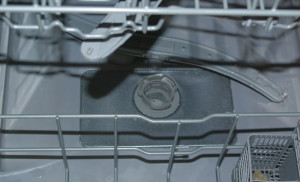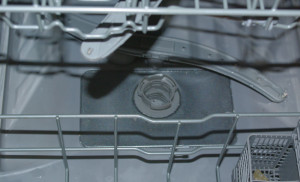 What does this have to do with making running the dishwasher easier?
Who has time to run the dishes through a second time or wash them by hand because they didn't come clean?
Do you how many times I stuck my hand in the nasty thing and murdered my back before I found out the drain unit is REMOVABLE?
Yep, it is and this is what ours looks like.
You can rinse it with plain water or vinegar and baking soda.
Personally, I first rinse it with water to remove the loose gunk then load it with baking soda and vinegar to have a fun chemical reaction and break the deep set gunk free.
It takes less than 5 minutes and saves a lot of work later.
Do you have any dishwasher shortcuts?
Please share them below.