Dear E.R. staff,
Thank you!
Thank you for responding quickly to our presence in the E.R.
Thank you for taking the time to listen to the list of concerns and reasons we were there for.
Thank you for showing concern when my daughter came in with an elevated heart rate but allowing me to explain the suspected cause and not jumping to conclusions.
Thank you for knowing what POTS and Dysautonomia means from the intake personnel to the doctors on staff.
Thank you for having a working knowledge of EDS, Reynaud's, Chiari, CCI, Mast Cell and the huge list of other comorbids we discussed.
Thank you for conducting a thorough exam and not jumping to conclusions or disregarding our concerns without taking the time to discuss the reasons.
Thank you for taking our sloppy medical binder and reviewing it completely then sharing it with your supervisor and reviewing it again when we were still stumped.
Thank you for spending repeated time on the phone trying to get information from our regular neurologist's hospital even though she was on vacation.
Thank you for stopping me while I was outside my daughter's room to discuss further medical concerns and not alarm or upset her.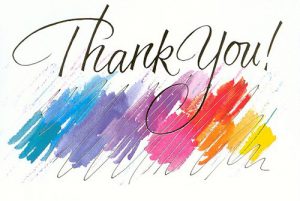 Thank you for being as thorough as possible based on the information and symptoms my daughter presented with.
Thank you for listening as we discussed my daughter's inability to receive IV Benadryl and offering an alternative.
Thank you for listening when we mentioned that she needed the IV site and IV warmed and on an extremely low delivery rate to prevent other complications.
Thank you for returning in an timely manner (after a reasonable amount of observation and testing) to let us know that you were sorry but you could not do anything more to help my daughter in the E.R.
Thank you for being willing to discuss concerns we had with leaving and not having a doctor or neuro on call.  (All of ours were on vacation).
Thank you for discussing our follow-up options, possible causes with patience as we tried to cover all our bases before leaving.
Simply said:  THANK YOU for providing quality care, a clean facility and a caring, amazing staff.  We entered your facility with justified concerns that had previously been ignored at another E.R. and we were treated with the utmost care and respect despite the unusual way my daughter's issues present and the challenges she offers to even the most basic care.  Thank you for taking all of it into consideration and please continue to deliver such high quality care and service.
Sincerely,
A Concerned Mom
---
Note:  Because I have something positive say about this hospital I want to be sure they receive the credit they deserve.  I want to name them.  St.  John's Emergency Room in Springfield.  I realize everyone's experience may be different but overall our treatment at St. John's has always been excellent both in the ER and at specialty appointments.  The doctor's work well together, communicate and respond to one another within a timely manner.
To read the recent BAD experience we had at another ER read the "Dear E.R. Doc" letter I wrote here.
---