April is Autism Month
I would like to introduce you my son:
Nate, Our Blessing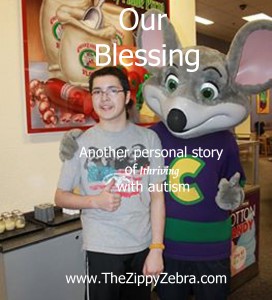 Nate has Autism.
He was 10yrs old when we found out.
Yes, it changed our lives but it also made me look at the way I was parenting him and why sometimes he could not do some of the things I asked him to do.
There are still some things that I continue to work on but with our help he is now helping out around the house.  He is taking trash out and helping with laundry.  I know it is nothing big, but to us it is big.  I ask him to please take out the trash and he does it.  He might grumble but he does it.
He has improved on when we take him to Wal-mart. He no longer goes to play the games or asks for anything.  He goes and looks at things that he might want, like a tablet but he does not get one.
There are so many things that I am blessed with.
A kid that likes school has not missed a day in 2 years.
He is a part of band at our school.
I am blessed with a great band teacher that not given up on him.
 Blessed with an art teacher that says how proud of him she is.  Thank you Mrs. Holman!  You do not know how much it means to me.
It is the small things that he does that makes us so proud, but there is still things to be done with him. Some social skills he needs working on.
Thank you Mrs. Thomas for helping him at youth group.
A Pastor Ebbler and R. Cummings who are trying to get to get to know him more.
There are so many people I could go on and on.
Thank you all the teachers he had in school.
Howe you are a great teacher and we have been blessed with you.
So this Month if you would change your light bulb to blue that would be great.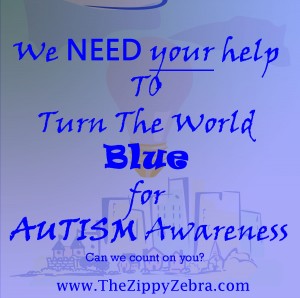 I love our son with Autism.
I am blessed with a great Autism Family.
---
This post was originally written and shared on Nate's mother's Facebook page.   It has been edited and changed to create the blog post you see here but uses the words and feelings his mom has expressed.
Do you have a personal story you would like to share?
We would love to hear from you!
All submissions or questions can be submitted to Tina @ thezippyzebra@outlook.com