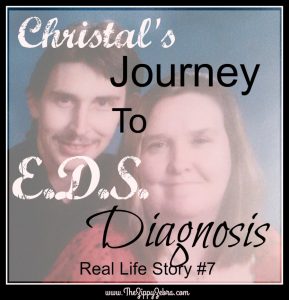 Christal's Journey to Diagnosis
I was born in a small town Florida in May 1972.
I was born with a cleft palette and later on they found hearing loss.
I was five years old when they started repairing my cleft palette and began putting tubes in my ears.  Through the next couple of years they put several sets of tubes in my ears.  In my early childhood my Doctor's name was Dr. Doorman from Lakeland, Fl.
In kindergarten I started speech classes and they ran hearing tests.  I attended almost 4 years of speech class.
In middle school I of missed lots of school due to Dr. appointments.  I fell behind really bad.  My hearing loss was making it hard to keep up.   I began not participating in PE because when I did I was non functional due to pain.  Missing school and friends became a routine for me.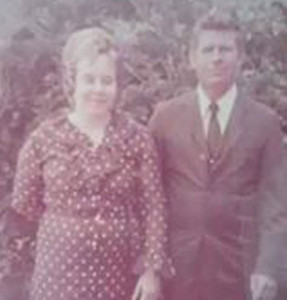 Although mom has passed I believe she had undiagnosed EDS as well. 
By high school I still did not have a diagnosis.
High school was quite a challenge I started with not dressing for PE due to not feeling well, then I missed lots of school due to being sick, body hurting, head pounding, etc.  So the school marked me as an early drop out and when I did go to school all the walking was way too much.  Carrying my books hurt my arm.  My mom never had me checked "It was just a bad day", she would say.  Oh yes, they were right I did drop out but followed up by getting my GED.
I  had several doctors tell me "there was nothing wrong" at that point in my life.  Instead of a diagnosis I got skepticism.
I moved to Spokane Valley, Washington in March of 2013 and got married September 23, 2013.  My primary doctor treated the pain but didn't order any test.
We moved to Ritzville, Washington in 2014.  I went to Dr. Eckley and Dr Brayant at a clinic.  Dr Brayant sent me to have several MRIs on my neck and back.  We began with physical therapy for 16 weeks.  No relief was found so we made an appointment with Dr. Dolly.  In May 2014 I saw Dr. Dolly who put cortizone shots in my neck.  It didn't work so he was convinced there was more wrong and chose to run more tests.  I saw Dr. Bliss for a nerve conduction study and it was inconclusive.  There were weeks that I would vomit every other day, my blood pressure was high and low and my heart rate irregular.  I went to the emergency room twice and was sent home being told nothing is wrong with me.
We then moved back to Spokane Valley, Washington in September 2014.  I went back to Dr. Moss as my primary physician.  Then I went to see a neurologist Dr. Aldred for more tests.  September 23, 2014 Dr. Aldred did some tests and diagnosed me with Ehlers Danlos Syndrome Type 3.
We finally got a diagnosis.  I was  relieved but also scared.  So I went back to my primary and ask to be sent to a cardiologist.  I saw him on Oct. 9, 2014 and we still have no answers for the blood pressure and irregular heart rate.
With all this said, I am here to say please don't judge a person with my circumstances.  No one knows what someone else is going through.
If you have any questions or in need of support feel free to contact me at christalw39@gmail.com
---
Did you enjoy reading Christal's story?  Be sure to share it on social media to encourage others too.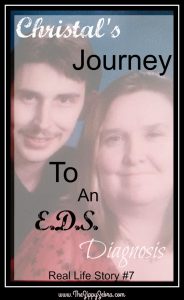 Do you have one of your own?
We are accepting submissions from anyone with a story about chronic/invisible illness or physical challenges.
Follow this link for more information.
Want to read more stories and receive tips on coping with a chronic illness?  Follow us on Facebook and Pinterest and sign up for email updates.
Read additional "Real Life" Stories here.
Save
Save
Save
Save
Save