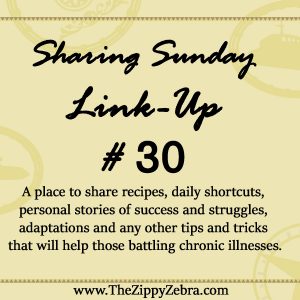 Good morning!  I hope you are having a sweet summer as we enter this mid-August.  I know it's been an interesting one here in Central Illinois with heat waves, flash flooding and more humidity that I care to have at anytime.
We spent this week updating old posts, adding blog sites and links, and seriously revamping and growing our Pinterest boards.  If you aren't following us on Pinterest you should go check it out.  We have added tons of boards and are searching daily for additional posts and articles we feel might be of an interest to our readers.  Hope to see you there soon.
If you have a chance, stop by the links we shared below and see what you think of some of the "improvements".  Let us know what you think.
---
We need your help!!!
Many of you have offered your story, or to share a life event but have been unable to submit them due to complications.  If you can do it, NOW is the time.  We want to hear from Y.O.U.!!!
For details on what we are looking for click here.  For details on what to include in your story click here.
---
Sharing Sunday Link Up #30
"Sharing Sunday" Link-up is available EVERY Sunday for blogs featuring articles that will help those with a chronic illness.
This linkup is not only for the chronically ill, but for everyone that has a personal story that offers help (allergen-free recipes and ideas), adaptation ideas, testimonials or anything that would be helpful or encouraging to others, (even sharing a day in your life).
The idea of the "Sharing Sunday" link-up is to spread the word about our illnesses, adaptations, short-cuts, tools, articles, stories, recipes, income earning ideas, etc… and to support each other during this sometimes, lonely journey.
Bloggers struggling with pain and challenges can visit other sites, while non-bloggers can find others like them and follow along in addition to finding recipes, tips and adaptations that may help.
I LOVE fun, crafty, anything goes linkups, but the "Sharing Sunday" Link-up is not one of those.  If you want to share something fun and crafty check out our Sharing Saturday Link Up at Treasured Tidbits.

We will have a few guidelines to keep the links useful and uplifting to our readers.
Bloggers before linking up please follow our guidelines found here.
---
[inlinkz_linkup id=647430 mode=1]
Save
Save
Save