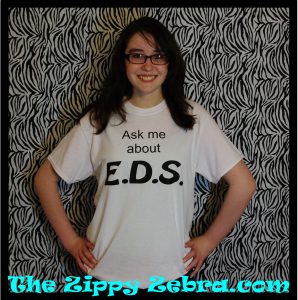 It's here.
"Ask Me About E.D.S." Awareness Shirt
It can be ordered at anytime through the following link at Etsy.
https://www.etsy.com/listing/288181775/eds-awareness-t-shirt?ref=shop_home_active_1
A great WAHM has been gracious enough to offer them in children's, toddlers, adult and plus sizes.  They will be available in a variety of colors and she will create them as we order them.
NO minimum needed.  She processes the orders AS she receives them.
(I chose white for the initial design, as I am partial to it).
Here is a peek at the back view.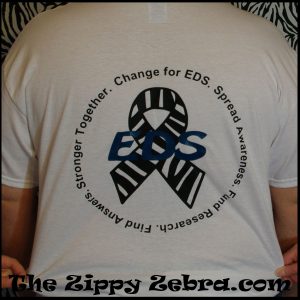 Of course I had to get the zebra ribbon and Change For EDS motto on there.
And a fun shot of me!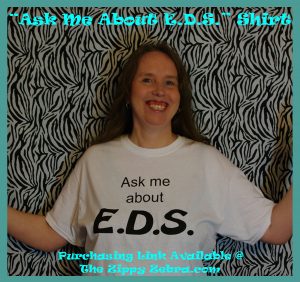 We would love for you to send us a photo of you wearing your shirt to put into either a slideshow, video or photo collage to celebrate how much awareness our dazzle (group of zebras) has spread at the end of May.
Photos can be sent to
TheZippyZebra@outlook.com
---
Don't forget we are asking you to share your EDS stories in the month of May too.
We want to flood social media with as many stories as we can, but at least one a day!
For details click here.
---
In the meantime…don't forget to ROCK EDS Awareness month.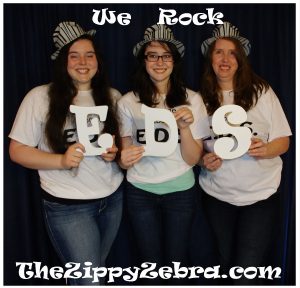 This is our dazzle.