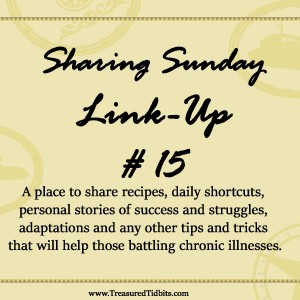 ---
OMG!  I am so excited!!!  Do you know what today is?  It is the first day of May!  The first day of EDS Awareness month.  The kick off to so many things!  Best of all an excuse to shout about our syndrome from the roof tops.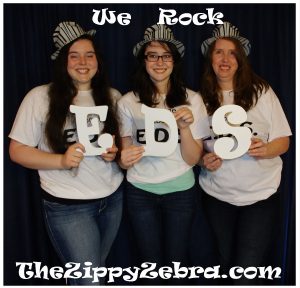 Who wants to join us on spreading awareness through social media, schools, doctors, stories, TVs, news, signs and apparel?
Today we are sharing a T-shirt created JUST to spread awareness.   The front features the words  "Ask me about E.D.S." the back is a surprise you need to click THIS LINK to see it.  Be sure to head over and check it out.   Order early to have it during the month of May!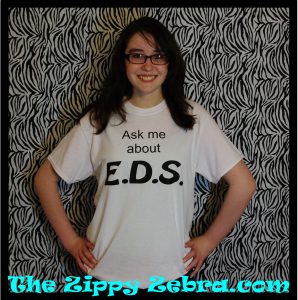 We will also be sharing our "Simple Ways to Spread Awareness" List, memes, stories, videos, news articles and more so be sure to sign up for our email list and not miss a single post OR follow on Pinterest, Twitter and Facebook.
Our biggest goal this month is to have you, our readers, share your stories.  Long or short.  So that each day we are sharing a new story on the blog and internet.  So, if you have a story, video, article, a meme, artwork, awareness campaign or anything else to share PLEASE send it to thezippyzebra@outlook.com as soon as possible so we can share it with the world.  And yes, we have readers world wide.  We may be small but we span a wide space.   All stories submitted by May 10th will be entered in the drawing to win a FREE  "Ask Me About E.D.S." shirt.   Winner will be announced May 11th.
I also want to share that we will be sending in $6.30 as our contribution to "Change For EDS" research.  Read more about what that is here.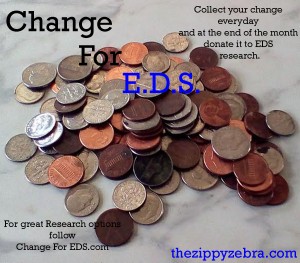 What were you able to contribute this month?  Pleas share in the comments below to encourage everyone.
---
"Sharing Sunday" Link-up is available EVERY Sunday for blogs featuring articles that will help those with a chronic illness.
This linkup is not only for the chronically ill but for everyone that has a personal story, that offers help (allergen-free recipes and ideas), adaptation ideas, testimonials or anything that would be helpful or encouraging to others, (even sharing a day in your life).
The idea of the "Get The Word Out" link-up is to spread the word about our illnesses, adaptations, short-cuts, tools, articles, stories, recipes, income earning ideas, etc… and to support each other during this sometimes, lonely journey.
Bloggers struggling with pain and challenges can visit other sites, while non-bloggers can find others like them and follow along in addition to finding recipes, tips and adaptations that may help.
I LOVE fun, crafty, anything goes linkups but the "Sharing Sunday" Link-up is not one of those.
We will have a few guidelines to keep the links useful and uplifting to our readers.
Bloggers before linking up please follow our guidelines found here.
[inlinkz_linkup id=619609 mode=1]