Jennifer's Journey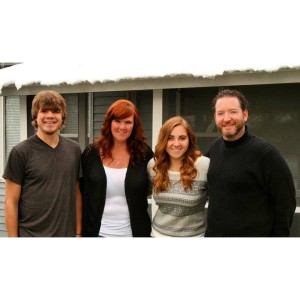 My Name is Jennifer Cross
I was born in Springfield Illinois on October 1st 1972 ( I accept birthday gifts all year =) )
I am the middle monster of 3 kids.  My brother Jeff is 47 (Marfan's and valve replacement at 32 like my dad and ticks) and my sister Jeanine is 41 has Marfan's and no surgeries (we are polish twins ) Most of my childhood was spent outdoors…even more when we moved to Clearwater, Florida in 1980 following my father's valve replacement at the age of 32.  My dad was 6'4 handsome, fun, and always loved being outside so moving to Florida was ideal since shoveling snow was not a great idea for him.
I remember sitting at the dinner table, hearing a "tick" on some nights and on others nothing.  That was the sound my dad's heart made after his surgery.  My family didn't discuss such things as health etc.. so I just thought it made my dad even more special .
At that time little was known about what my dad had.. Marfan's Syndrome.
I never gave it any thought..
Then I became a teenager..Continue Reading the full Article…