For further details on her illnesses, simply click on the highlighted words.
THE STORY OF ME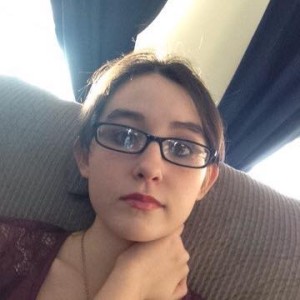 My name is Rachel.
   This is the story of me.
My body is full of surprises, as you will soon see.
I have strange joints, not just elbows and knees
 but ALL of my joints are really bendy.
I can turn my arm completely around
 making my elbow point up and my hand point down.
When I walk down the hall my knees make noise
 sounding like a bowl of cereal or rattly toys.
This might not be odd if I was 60 years old
 but I am 14 and my joints shouldn't make these noises and be quite that bold.
I have always been bendy and it used to be fun
 I could dislocate a finger and people would run.
But in the last few years it has started to hurt
Little did I know that it would soon get worse.
I became weak and dizzy at the drop of a hat
I would try to pass out when chasing my cat.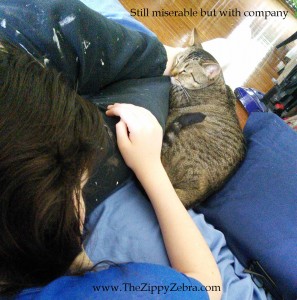 My momma was worried and didn't know what to do.
I hate it when she says "What AM I gonna do with you?"
The weakness got worse, I developed chest pain,
Our doctor was stumped and diagnosing me became a chess game.
We would study one disease and think "Maybe it's that"
Then something would happen and it was back to the map.
After lots of Drs, specialists and tons of research
We decided on POTS and then IT got worse.
I began breaking out when I took a bath or got warm.
I would even break out when the air changed for a storm.
I would look like a poster child for some horrible disease.
I would run a fever, have a migraine and sneeze.
There weren't any triggers that were easy to find.
I'd be sitting on the sofa lost in my own little mind.
When I'd suddenly start itching and feel like throwing a fit.
We finally decided we needed to research it.
After hours of study and research and time
We found another rare disease to add to the line.
We know I suffer from EDS, POTS, & MCAD,
and the geneticist is still researching what is happening to me.
He is looking for Marfan Syndrome to add to the list
And much as I'd like answers it is one I'd like to miss.
What does this mean for a girl of 14?
It means I stay at home to rarely be seen.
I left my school because I am too weak and sore to attend.
I learn online and message my friends.
I dislocate my shoulder by walking down the hall.
I tower over all my friends because my genes make me tall.
I can't go out in summer because the heat makes me weak.
I stay inside for winter because my fingers turn pink.
Not from the cold that you feel in December
Or even the chill that starts in November.
No, I get frostbite in October from attending my school
For a 14 year old girl, that just isn't cool.
Does this mean I am depressed and just hate my life?
Or am I one of a kind and waiting for my knight?
A doctor to fix me and make me well
So this story is one others won't have to tell.
I am all about research and spreading the word
So that others like me can have a voice to be heard.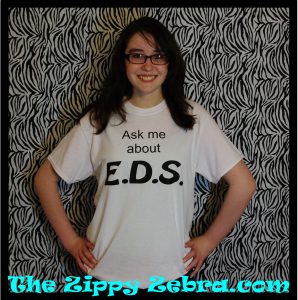 If you have a story that's anything like mine
Please check my illnesses through these websites on line.
It may not be what is wrong with you
But you won't know until you follow it through.
Don't feel that you are alone and can't reach out.
That is what blogs and support groups are all about.
Loving each other, sharing support when we can
And even when necessary lending an ear or a hand.
It doesn't matter what disease you battle day in and day out
There is support somewhere if you only reach out.
Stay strong and remember no matter what you do
There is someone out there struggling just like you.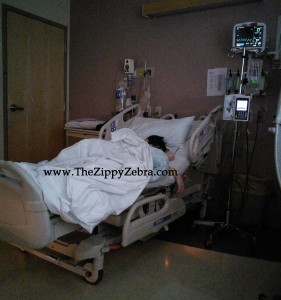 Do you want to leave a word of encouragement or share you story with Rachel?  Please do so in the comments below.
---
This is my youngest daughter's story, and to be honest it doesn't even begin to touch the struggles she has, but we thought it would be nice to reach out with something light and  fun. .
Her sister shared a more serious story from her life here.
Rachel does truly struggle each and every day with just getting up, breathing, walking, eating and living her life, BUT she doesn't let it get her down (most days).
She is homeschooled and is very, very bright.
  She likes writing stories, designing clothes, paranormal books, cooking and interior design.
Feel free to share on your page or in your groups.  Anywhere someone might enjoy it.
You can follow Rachel's progress in these posts:
The Scariest Night of Our Lives
---
You can read mom's outburst about being an EDS parent at these links.
---
This post is linked up at Sharing Saturday and Sharing Sunday.